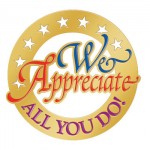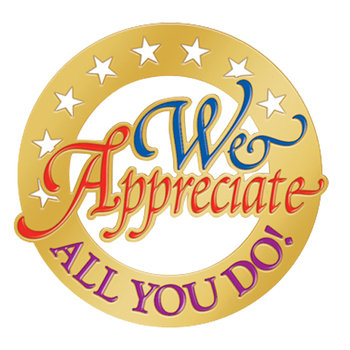 Every year, employee appreciation day comes and goes and only some businesses actually end up putting an event or a day in place for their most valued assets.  While employee appreciation day is much more common in small and medium sized companies, the reality is not many firms actually end up putting on events for their employees.  Over the past 5 years, as the United States economy has been struggling to come out of the great recession, businesses have cut back on several aspects and spending expenditures.  This includes the day when pizza parties were thrown, food and beverage were included and employees could take an hour off to enjoy one another in these small office parties.
In result of the massive cutback in spending by these businesses, there are other ways in which a business can show its thankfulness and gratitude for their employees.  Such examples include allowing employees to leave work an hour earlier that day, providing a work from home day to the individual, and even awarding an extra set amount of hours to be added to each employee's paid time off (PTO).
The above event ideas are indirect costs that the employer will incur and are not direct costs that are associated similar to paying for $500 worth of pizzas.  Last year, Inc. Magazine included a like of the top 7 last minute ideas for the day.  Included on this list are happy hours, gift cards, flowers, and even having a service come to the office and provide such things as a 10 minute massage, local nail salon visitation, and more.
The most important statistic to gather from an employee appreciation day is the fact that a happy work force is a motivated work force.  Studies have indicated workers perform at their best when they are satisfied at work.  This includes making the employee feel valued and a trusted member of the organization and team.  There are tons of resources spent each and every year by organizations throughout the world on employee motivation programs.  Some of the easier ways to do this is to include some sort of acknowledgement and recognition on this day.
While fulfilling the objectives set forth by the day, this is a good chance for bosses and business owners to take a little bit of time and resources to show your employees that they are valued.  These valued members of your team should then be able to put their best foot forward and continue to provide good loyalty and services.
Category: Employee/Business Relationship, Idea Guides, Recognition, Recognition Event Ideas, Recognition Events