With the upcoming holidays, it is time for your company to consider what kind of gifts to give to your employees as well as to the clients, partners, and affiliates that keep you strong year after year. While a reasonable budget is sensible for corporate gifts, it is important not to be too cheap, as this will be a reflection on your company. Finding the perfect corporate Christmas gift may take some time, but there are plenty of options from which you can choose.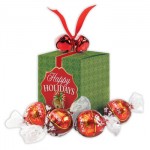 If your company works in a niche market or one that provides fun or unusual products or services, the gifts that you purchase should reflect this aspect of your business; however, if your corporation wants to promote the finer things in life, consider options such as a fine chocolate gift set that includes gourmet hot cocoa, dark chocolate squares and a stainless steel thermos. If such a gift set exceeds the budget, consider a steel thermos container filled with loose tea or gourmet coffee samples.
If the budget for your corporate Christmas gifts is generous, consider a practical and durable messenger or duffel bag, which can be monogrammed, or an engraved pen set. No matter what your needs, our promotional company can help you find the perfect personalized gift.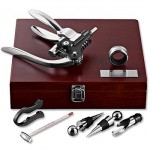 Some businesses choose to buy different corporate Christmas gifts for different clients and employees. For example, a client who spends hundreds of thousands of dollars with the company each year may receive an executive wine collector set, while a company who expresses an interest but hasn't committed to any services or products may be ideal recipients for a 2013 pocket calendar.
Fundamentally, the gifts your company gives will ultimately reflect the company itself. Whether your company caters to a niche market and is seeking a practical or whimsical gift to represent your corporate identity or it simply desires warm, personalized gifts for exceptional employees and clients, our wide selection of options will ensure that you offer a quality gift that reflects well upon your company.
Category: Recognition, Recognition Gifts