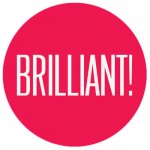 Albert Einstein once said, "Try not to become a man of success but a man of value."  We can only suppose the ever brilliant Einstein would say such a thing because with value, success is imminent.  It takes a lot to recruit and maintain top talent.  When these employees of value come along, you want to do everything you can to retain them, since in the end they are the ones who will drive your company forward to achieve the unimaginable.  They are the rock stars to your company's success.  By recognizing your stellar employees, you are creating a cultural environment where they feel respected and appreciated.  That feeling will lead them to feel a stronger personal connection to creating success for your company.
Here is a list of 5 traits of employees with tremendous value:
They enthusiastically learn all aspects of your business:  Employees who "get their hands into everything" understand they're a part of something bigger and more worthwhile than their job alone.
They resolve issues before they are issues:  Valuable employees are always looking to improve systems proactively and they do with success.
They tell it like it is:  By not "sweeping things under the rug," employees understand that hiding bad news (and yes, it happens everywhere) helps no one.
They grow themselves and others:  Employees that go above and beyond not only drive their own careers but assist and inspire others to do the same are leaders by example.  In turn, they help to develop more employees of value.
They facilitate amazing bosses:  Just as employees look to their bosses as mentors, bosses can learn a lot about leadership through their most valuable employees.
If you want to foster an environment full of valuable employees, show them how much you appreciate their dedication to the growth and success of your company.  Appreciation can come in many forms – on the spot recognition gifts, end of year awards ceremonies, anniversary awards, and more.  Employee recognition should be considered a company investment. It is a promise, all forms of appreciation will be sure to have a POSITIVE return!
Category: Employee/Business Relationship, Recognition